Trust Our Contractors for Exceptional Heating & Cooling Services in Chicagoland
At Aabal Heating & Cooling, we offer a variety of services that include annual maintenance checks, chimney modifications, conversions, repairs and replacements, and troubleshooting. Rely on us for all your heating & cooling services in Chicagoland.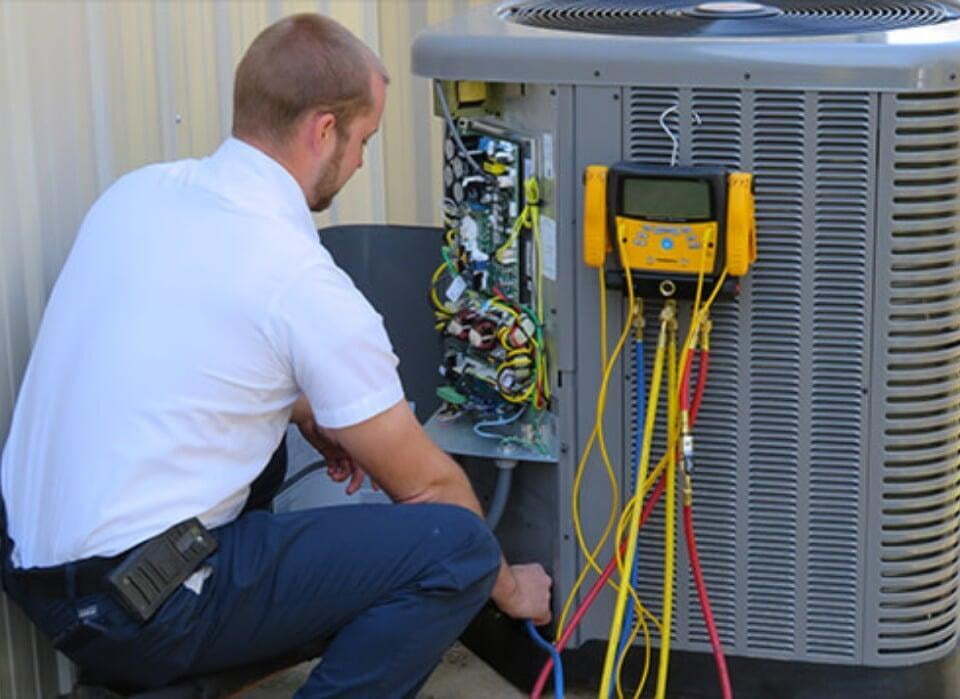 Annual Maintenance Checks
Properly serviced equipment will last longer and run more efficiently. In addition to your main appliance, many accessories require annual maintenance. We can perform these checks while the main appliance is being serviced to save you time and money.
Rely on Our Contractors for Equipment-Specific HVAC Services in Chicagoland
Aabal Heating & Cooling offers a variety of HVAC equipment services to Chicagoland residents and business owners. These include annual maintenance, heat conversions, chimney services, repairs of all sizes, equipment replacement, and troubleshooting.
Annual Maintenance Service for Furnaces
We offer a multi-point inspection and cleaning process for furnaces that includes the following:
Air Filter
Clean or advise replacement
Blower Bearing
Blower Belt and Pulleys
Condition and test tension
Burners
Check orifices and air shutters
Check flame color and quality
Chimney Base (If Applicable)
Conduct basic cleaning
Check for draft and proper venting
Draft Inducer Motor
Clean
Lubricate
Calibrate
Electrical Connections and Components
Fan/Blower Motor
Flu Pipe (Interior Section)
Check pitch
Check seams
Check draft
Heat Exchanger
Clean
Check structural integrity
Test for combustion leaks
Pilot Assembly
Check orifices and hood position
Pilot Ignition System
Check thermocouples
Check sensor position
Check flame color and quality
Annual Maintenance Service for Boilers

We offer comprehensive inspections that includes the following:
Blower Bearing
Check flame color and quality
Check pump limit and control
Boiler
Check draft and back draft
Chimney
Circulating Pump
Lubricate motor
Check bearings
Electrical Connections
Check control and power circuits
Expansion Tank
Flu Pipe
Check pitch
Check seams
Check interior section
Make-Up Water Line
Test manual on/off valve
Inspect make-up feeder valve
Pilot Assembly
Check orifices
Check hood position
Pilot Ignition System
Check thermocouples
Check sensor position
Pressure Relief Valve
Check condition
Check drip tube
Thermostat
Tri-Indicator Gauge
Check condition
Check Aquastat and limit settings
Check burners
Chimney Repair and Modification
Ensuring proper venting of dangerous combustion byproducts is a primary concern for all HVAC professionals. Aabal Heating & Cooling can ensure combustion byproducts vent properly and do not become a safety hazard.
This may require modifying an existing chimney or utilizing equipment with direct vent capabilities. Not only do we offer chimney repair, we also install new liners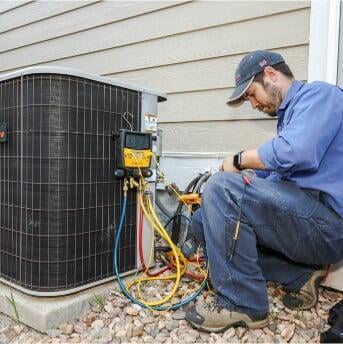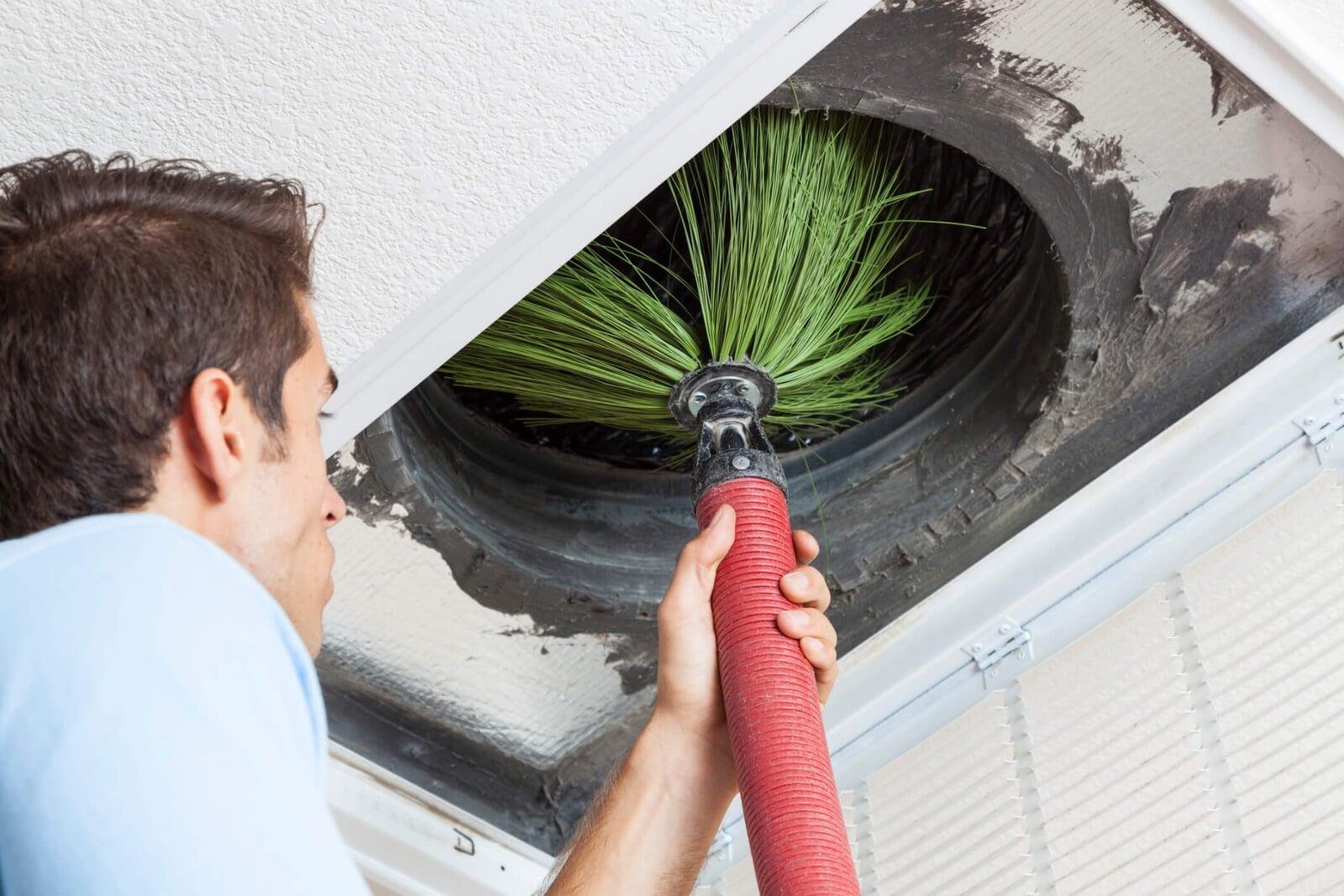 Your HVAC ducts and vents can often get neglected for years building up dust, debris, bugs and more. You end up breathing in much of this build up that can cause health and allergy problems. Aabal Heating & Cooling can clean out your ducts giving your home safer, cleaner air to breathe.
Have you seen windows open in your building in the middle of winter to regulate the temperature? If you have a multi-unit apartment building with only one heating plant, it can be hard to hold each of your tenant's accountable for his or her individual energy use. With fuel prices so high, just paying the mortgage, taxes, and gas bill can deplete your monthly budget. The simple solution is individual heat.
Give your tenants the responsibility of paying their own gas bill. Then, if they want to keep their apartment 85° in the dead of winter, it won't bother their neighbors and your finances won't suffer. A conversion investment pays for itself within a few years. Simply use the money you save on the gas bill to pay for the conversion.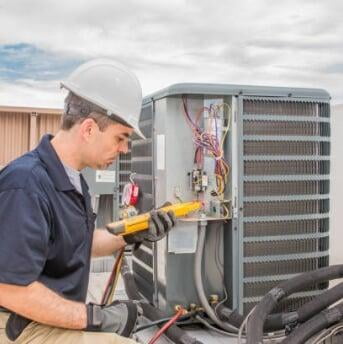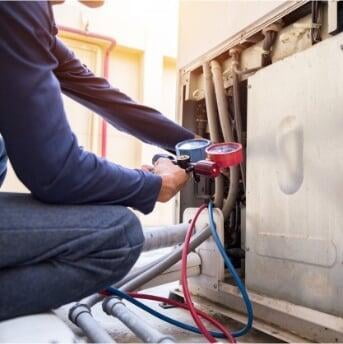 Our experienced contractors handle repairs for all makes and models of HVAC equipment.
Eventually, your current equipment will need to be replaced. Ensuring the right size unit is installed is a significant part of the replacement process. The old theory that bigger equipment is better no longer has merit. Modern equipment is designed to run for a set amount of time and then not be used for a period of time.

We perform a load calculation to find the right size equipment, instead of replacing your equipment with a model of the same size. When it comes time to replace, it is wise to purchase energy-efficient equipment. Because energy prices continue to increase, energy-efficient options are the best way to keep your investment cost-effective in the long run.
Even with regular maintenance, equipment can still fail or fall short. Our basic service charge covers any minor problems. If new parts or major repairs are required, the service charge goes toward the repair work directly.
For these or other heating & cooling services, call our Chicagoland contractors.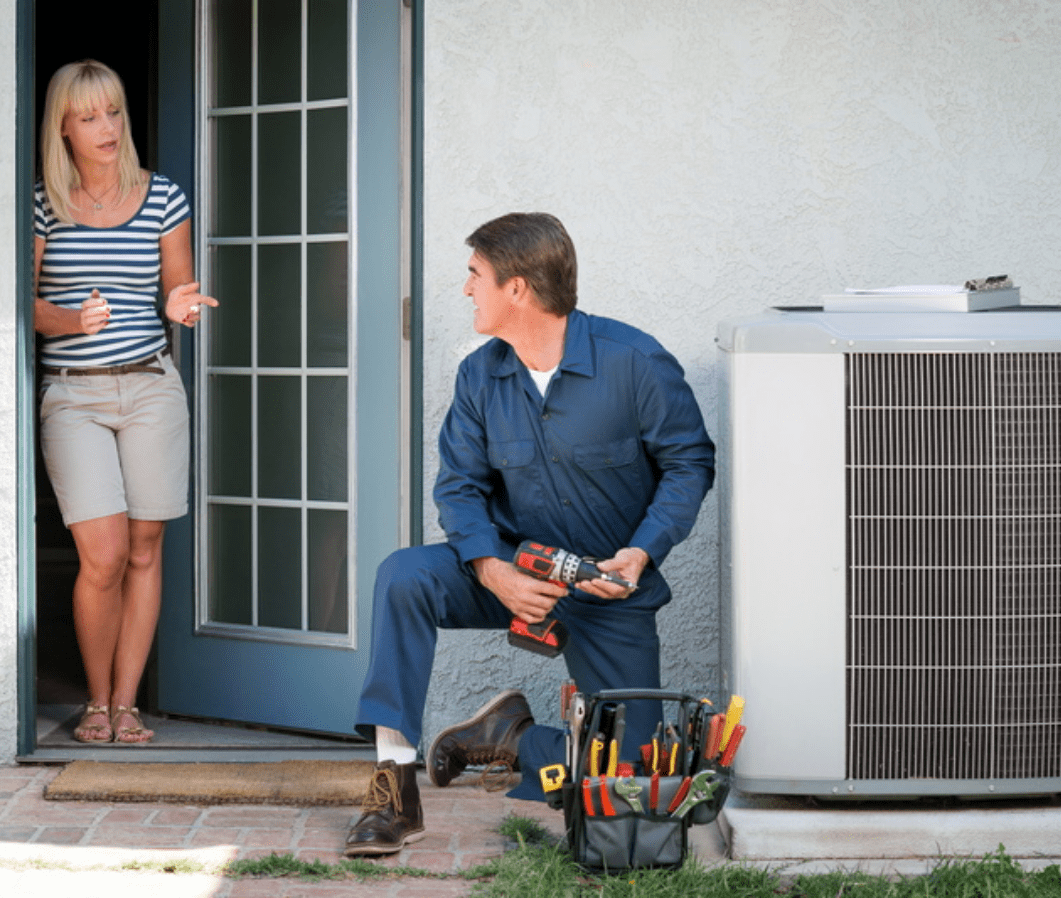 For these and other heating and cooling services, call our Chicagoland contractors